Have you always enjoyed reading books or did you just do it to pass a class? I'm part of the latter group. I have only enjoyed reading a handful of books like Pride & Prejudice and David Copperfield, but I would have never picked up those books had I not been forced to during my school days.Turns out, favoring reading to other activities is pretty crucial to future success. Dang it.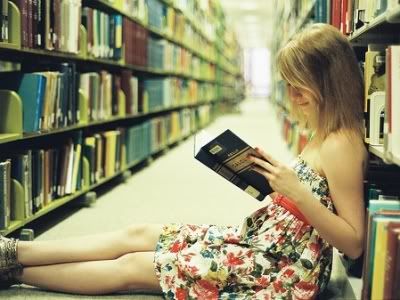 A recent Oxford University sociological study found that reading was the only activity for 16-year-olds that promoted success in a managerial position later in life. Other activities like sports, museum outings, cooking, and gaming had little to no impact on future career success. Oxford Sociologist and Researcher Mark Taylor studied nearly 20,000 questionnaires where people detailed their extracurricular activities at age 16 and their careers at age 33. He found that both males and females who enjoyed reading had a significantly higher chance of holding a professional or managerial position later in life. Taylor attributes this finding to eloquent speech learned from reading various pieces of literature that oftentimes impresses employers. 
Even though it's too late for me, I still have high hopes for my little one. He's 3 now, but absolutely loves story time and even picks out books to "read" to me. Hopefully, we can keep this going into the scary teenage years. I'll keep my fingers crossed!
Have you always been an avid reader and now you're in a managerial position? Or, is the opposite true for you? Do your kids/teenagers enjoy reading?