Breastfeeding isn't only good for nourishing babies and shrinking the uterus, it's also a great way to solidify the bond between mother and child. A new study offers a new explanation as to why breast-feeding mothers have a greater response to the sound of their newborns' cries than do mothers who do not breastfeed. And the answer lies in the mothers'…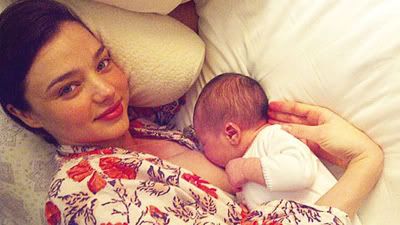 Brains. Evidently, breast-feeding moms have a boost in brain activity in the regions of the brain associated with mothering behaviors, like empathy. This allows the mother to express greater sensitivity toward her baby and understand how her infant is feeling thus allowing her to respond appropriately. It's as if these regions of the brain are doing something "to motivate the mother to exhibit more caregiving behaviors," says study researcher Pilyoung Kim, of the National Institute of Mental Health.
The researchers hope to understand this phenomena more completely by conducting future research on larger groups of people. For now, they hope that by creating a better understanding of this relationship, more people will recognize that it's important to support mothers who wish to breastfeed. The researchers also hope that this information will help them figure out why some mothers have trouble forming an emotional bond with their children and maybe find a treatment or intervention to help them.
What do you think of breastfeeding? Isn't it fascinating that breastfeeding might motivate mothers to be better caregivers?
(Source: msnbc.com)